With the continuous deepening of the global automotive industry's intelligence, networking, and electrification revolution, the current automobile is accelerating the upgrading from the traditional fuel vehicles to the next-generation smart and new energy vehicles. The changes in the technical structure of the vehicle will undoubtedly be transmitted to auto parts companies. After all, they are also the main participants in this change. They need to think about how to quickly enter the next stage of the auto market in the process of change, and become players among them. Get the final victory.
One obvious phenomenon is that, around the R&D of new energy vehicles and autonomous driving technologies, the separation and M&A and reorganization activities in the auto parts market have significantly increased in the past two years, especially in mergers and acquisitions, and are frequently performed among parts and components companies. And the value of a single transaction is getting bigger and bigger. For example, Samsung's acquisition of Harman, a US auto parts manufacturer, at the beginning of 2017 highlighted the "big trick" of the giants in responding to change. In addition, what impressive mergers and acquisitions have occurred in the auto parts sector in recent years? Let's take a look...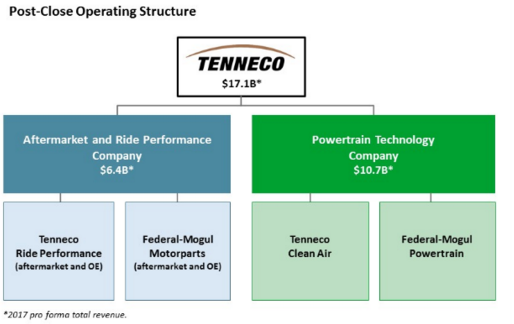 5.4 billion U.S. Dollar Purchase of Federal-Mogul Tenneco to "Health" Two Children Next Year
On April 10, 2018, Tenneco, an automotive parts supplier, announced the acquisition of Federal-Mogul for US$5.4 billion in order to gain a larger share in the growing Asian market. It is reported that among the total purchase price of 5.4 billion U.S. dollars, there are 800 million U.S. dollars in cash, 5.7 million Tenac Class A ordinary shares, and 23.8 million non-voting Class B common shares.
As an acquirer, Tenneco indicated that the transaction will be completed in the second half of this year and plans to split its business into two major independent listed companies in the second half of 2019, including a driving performance and after-sales service company and a power supplier. Cheng Technology Company. Among them, after-sales service companies will cover brands such as Monroe, Walker, Wagner, Champion, Fel-Pro and MOOG. In the host market, it is expected to provide more braking and suspension technologies to meet the ever-changing safety and comfort requirements of the market.
The split powertrain technology company will include Tenneco's Clean Air production line and Federal-Mogul's powertrain business. In the future, it will provide a variety of products and solutions, including engines and exhaust pipes. To improve engine performance and meet increasingly stringent pollution emissions and fuel economy standards.
Tenneco CEO Brian Kessel believes that with the rich experience of the two companies in their respective fields, especially the strong brand effect and rich product portfolio that Federal-Mogul will bring, Tenneco's performance is expected to Sustained growth.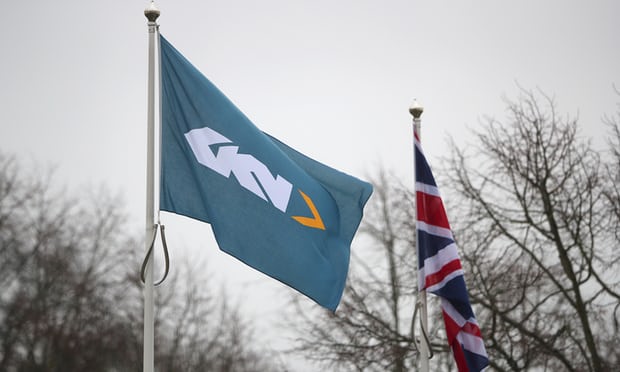 Murdered by Melrose for GKN's " Building a Gear Giant "
Melrose's acquisition of GKN began in January this year. After a series of serious losses caused the stock price crash at GKN's American Airlines plant, Melrose took the opportunity to issue a bid for £7 billion and described GKN as an "unregulated and poorly managed organization" with insufficient shareholder returns. GKN's board quickly responded by saying that Melrose's offer was "completely opportunistic" and "fundamentally underestimated the company and its development prospects."
Not only that, in order to stop Melrose's hostile takeover, GKN also plans to spin off its aviation and automotive businesses. In early March, GKN announced that it will merge with Dana's auto business and both parties will jointly establish Dana Corporation. It is understood that this transaction was initiated by Dana, with a total amount of up to US$6.1 billion (approximately RMB 38.6 billion) and is expected to be completed in the second half of 2018.
Although GKN had just established an alliance with Dana to fight against the acquisition of Melorose, it was reported that "Melrose had obtained a narrow acquisition of GKN." Originally, after the purchase was subjected to strong opposition from the GKN Board of Directors, Melrose turned his gaze directly to the GKN shareholders and raised the offer to 7.4 billion pounds in order to put pressure on the new CEO of GKN, Anne Stevens. In the end, with the help of capital, many shareholders became tempted and decided to accept Melrose's acquisition of GKN. This three-month long tug of war started.
However, in view of GKN's provision of military aircraft components including the Lockheed F-35B fighter aircraft for the United Kingdom, the reorganization of the acquisition may be subject to intervention at the national level, which means that the fate of GKN will ultimately be in his hands. Not yet finalized...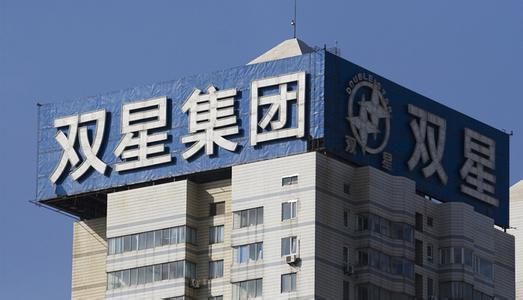 A wave of double-star Binxing Group eventually won Jinzhu Tire with RMB 3.8 billion
After a series of twists and turns, the Qingdao Double Star Group, which the industry called "China's tire industry's largest overseas acquisition," mergers and acquisitions of South Korea's Kumho tires, finally settled in April this year.
On April 10, Qingdao Shuangxing announced that the controlling shareholder of the subsidiary, Star Micro Korea, will invest 644.3 billion won (approximately 3.8 billion yuan) to subscribe for 129 million common shares newly issued by Kumho Tires, accounting for the shares of Kumho Tire After 45% of the total shares, it became the controlling shareholder of Kumho Tire. Although this merger still has some routine procedures, after the Double Star Group and the ROK have signed relevant agreements, they basically announced that the acquisition will be "successful". After this overseas acquisition, Qingdao Double Star Group has become China's largest tire company.
Reviewing this merger and acquisition case, as early as early 2017, the Double Star Group and its subsidiaries began to intervene in the reorganization of Kumho Tires. At that time, the price offered by the Twin Stars was far higher than it is today, but it was resisted by the Kumho Tire Union. The opposition from South Korea's political and business circles and other reasons have been blocked on several occasions. In September of last year, Twinstar Company considered Kumho's performance to be severely downgraded and demanded that the purchase price be lowered by 16% to KRW 800 billion. It was rejected by Kumho Tire creditors and the merger negotiations were terminated. At that time, many people thought that this acquisition would be dismissed. Unexpectedly, in March of this year, the two parties actually returned to the negotiating table and finally reached an agreement for the acquisition. The outcome was surprising to many people.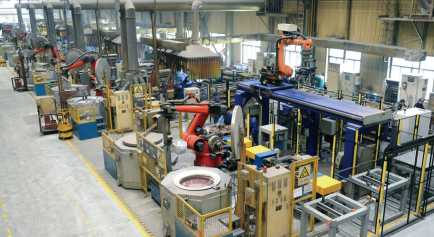 Hua Yu Automobile Completes Acquisition of 50% of Shanghai Xiaolan
At the end of March 2018, Huayu Motors announced that the company had completed the 50% equity transfer of Shanghai Xiaolan and the registration of Shanghai Xiaoyu Industry and Commerce, etc. Shanghai Xiaoxuan Auto Lamp Co., Ltd. became a wholly-owned subsidiary of the company and officially changed its name to "Huahua" Domain Vision Technology (Shanghai) Co., Ltd.".
According to Gasgoo, the acquisition began on September 28, 2017. On that day, Hua Yu Automobile announced that it plans to invest RMB 1.716 billion to acquire 50% of the shares of Shanghai Xiaolan, which is held by Japanese Kosaka and Toyota Tsusho. Prior to this, Huayu Automotive, Japan Kosaka and Toyota Tsusho, who are controlling shareholders of Shanghai Kosaka, each owned 50%, 45%, and 5% stakes in Shanghai Otaru. Once this transaction is completed, Shanghai Otaru will become the fullest of Hwaseo. Investment company.
At present, Huayu Automotive is actively promoting the upgrade of Huaxing Vision from existing automotive lighting products to automotive lighting information systems and visual perception systems, and providing better vehicle products and services to vehicle customers. The acquisition of Hua Yu Automobile will greatly increase the competitiveness of the company's automotive lighting business and accelerate the international strategic layout of Hua Yu Automobile.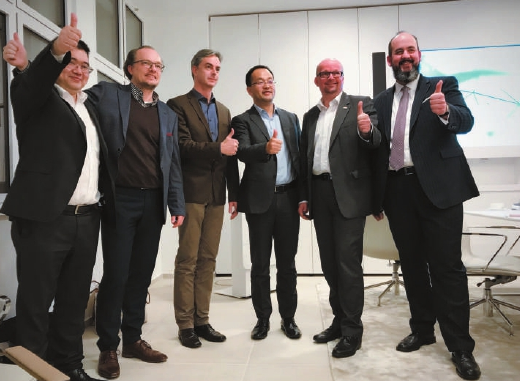 Sogngger wins business, Zhengji acquires Bosch Electric Motors business
As one of the major events in the auto industry merger and acquisition in 2017, the acquisition of Bosch Electric Motor Business by Zhengji Coal finally achieved its results on the last day of 2017.
On December 31, 2017, over a period of more than one year, Zhengjiji and Chongde Investment successfully acquired Bosch Electric Motors and completed delivery in Munich, Germany. According to publicly available information, the Bosch Electric Motors business acquired by Zhengji Mining Machinery Co., Ltd. includes start-stop motors and 48V weak hybrid technology, which can effectively achieve energy-saving and emission reduction, and has a good promotion prospect in domestic and foreign markets.
After the completion of the acquisition, Zhengjiji will integrate Bosch's motor business into its auto parts segment and operate as an independent company under the name of Sonnegg. It is understood that in addition to Bosch's traditional motor business, Thorngg has also increased the electrification business. Zheng Coal Machinery plans to develop high-voltage motor products based on the existing traditional motors to prepare for the next step into the electric vehicle market. With the birth of "Sornig", the company's auto parts business accounted for 75% of its total business, which will further increase the company's influence in the global auto parts industry.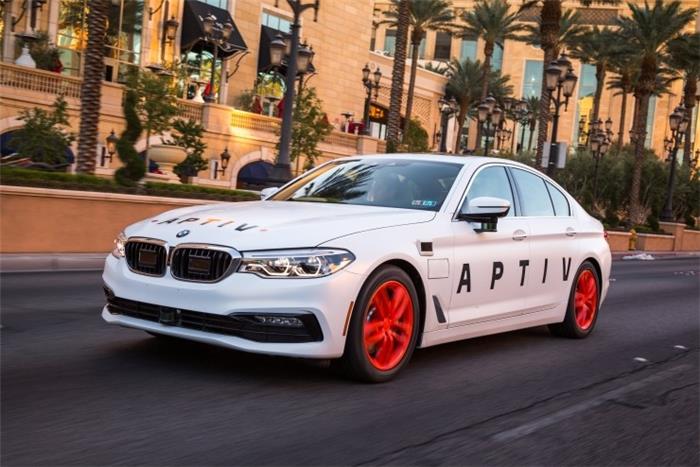 Powered autopilot Ampofu acquires nuTonomy
To further strengthen the position of Ambow (formerly Delphi) as a global leader in automated driving technology, on October 24, 2017, the company announced that it has signed an agreement for the acquisition of nuTonomy, with a purchase price of US$450 million, including US$400 million in funds. Acquisitions, and approximately $50 million in earnings. In November of the same year, Ambrose said it had completed the acquisition of nuTonomy.
Later in the day, Ambow will have automated driving programs in Boston, Pittsburgh, Singapore, Santa Monica and Silicon Valley. Among them, Boston will continue to serve as the business headquarters of nuTonomy. With the merger of nuTonomy's autonomous driving programs in Boston, Singapore and other cities in the world, Ambow will develop 60 autonomous vehicles in three continents for autonomous driving projects. In addition, Ambow plans to continue increasing its number of self-driving cars worldwide, further accelerating the development of autonomous driving technology.
It is understood that the acquisition of nuTonomy is Ampoort's latest investment in expanding its new travel mode and market. Previously, Ampofu has successively acquired Ottomatika, a developer of automatic driving software, and several companies such as data service provider Control-Tec and Movimento, to further expand the auto-driving market.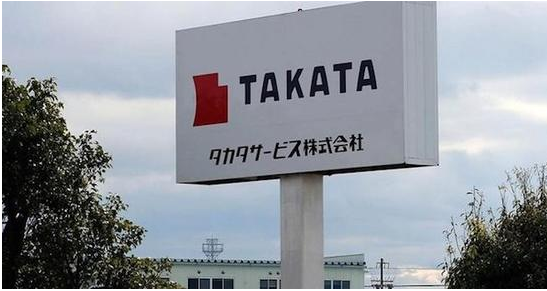 Takada debt bank built Junsheng electronic 1.6 billion US dollars
On November 22, 2017, Joyson Electronics announced that it has established a new company, Joyson KSS Auto Safety SA in Luxembourg, and plans to increase capital with KSS equity. On the same day, both Joyson Security and Gaotian and its regional subsidiaries completed the asset purchase series agreement, and acquired major assets other than the ammonium nitrate gas generator business in bankruptcy proceedings. The transaction price of the target assets that were successfully purchased for safety was not higher than 15.88 billion U.S. dollars. At this point, Joyson Electronics Co., Ltd. finally acquired the assets of Japan's Takada and finally "boots landed".
According to the announcement, this purchase mainly involves the major assets of Gaotian except for the ammonium nitrate gas generator business. After the completion of the asset purchase, Junsheng Electronics will effectively expand its production capacity and meet the needs of new orders. At the same time, it will enter the Japanese market and Japanese automakers supply system, and Takada's existing safety technology is further Reinforcement.
According to Cui Dongshu, secretary general of the association, Chinese companies can go overseas and represent a good trend. In his view, "It took $1.6 billion to acquire Japanese companies." Junsheng Electronics emphasizes that in the next operations, it will ensure effective isolation from the risks of Gaotian airbag business.
In fact, Junsheng Electronics is also very cautious about the acquisition. According to the November 11 announcement, there are many parties involved in the transaction, including the Takata Bankruptcy Management Committee and the global customer group consisting of major vehicle manufacturers. Two or two or all parties must sign a series of agreements and complete their own internal procedures. Asset purchases This will take effect. At the same time, since the target assets involved in the transaction will be disposed of in local countries and regions according to local judicial procedures, the acquisition agreement must be approved by the multi-national courts and anti-monopoly departments before implementation. Whether or not there is uncertainty can be obtained. In addition, after the acquisition of Takada, Jun Sheng Electronics really got its core technology, it is still unknown.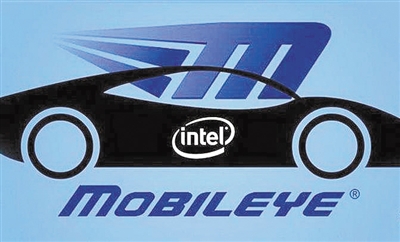 Accelerating Innovation in the Automotive Industry Intel Acquires Mobileye
On March 13, 2017, Intel, the US chip giant, announced the acquisition of all outstanding shares of Mobileye with a total of US$63.54 in cash, a total transaction volume of approximately US$15.3 billion. It is reported that the reason that prompted Intel to do this is that it has taken a fancy to Mobileye's leading position in the ADAS product field. In August of the same year, this acquisition was completely grounded.
According to the plan, Intel's original autopilot division will merge with Mobileye, and the combined division will be responsible for Intel's autopilot business. Intel will fully support the division and hope to define and deliver cloud-to-vehicle solutions for the automotive market. Specifically, Intel will combine its computing capabilities with sensor and computer vision technologies to provide a more complete autopilot system, and it will also use Mobileye's partnership with automakers and suppliers to accelerate auto-driving R&D.
According to Intel's estimates, by 2030, the market value of the automotive systems, data and services market will be as high as 70 billion U.S. dollars, and the acquisition of Mobileye is expected to accelerate the speed of innovation in the automotive industry. Intel hopes to become a fast-developing advanced or fully automated driving market. Technical leader.
Geshi summary: It can be said that under the tide of "four modernizations", the auto parts market has also undergone tremendous changes. Many auto parts companies around the world are intentionally splitting up or launching mergers and acquisitions to meet the changes. In this context, Chinese companies have also played an increasingly important role in the auto parts M&A market.
According to relevant statistics, in 2016 and the first half of 2017, the M&A transactions of auto parts companies led by Chinese companies reached around 18% of the global transaction volume, as overseas M&A helps domestic parts and components companies to actively undertake the transfer of parts and components industry. , has become a global auto parts supplier, improving industry competitiveness and product concentration. Therefore, it is expected that the overseas mergers and acquisitions of the Chinese automobile industry will continue to focus on the auto parts sector, and the slowdown in the growth rate of the global auto industry will create a good opportunity for Chinese-funded parts and components companies to carry out overseas mergers and acquisitions.
In strict accordance with ISO 9001:20015 and ANSI Flanges;
1.Make process card and quality plan
2.Choose the qualified raw material and do incoming test, not allowed
nonconforming material to enter into production process;
3.Producing and testing followed the quality documents
4.Be good at Quality records and product identification to ensure the product
traceability
5.Do the final inspection to ensure 100% of pass.

Ansi Flange,Wn Wnrf Flange,Long Weld Neck Flange,Lap Joint Flange Ansi B16.5
Shanxi Tianbao Group Co.,Ltd. , https://www.tbflange.com