Type:

Fisheries Auxiliary Machinery

Power Source:

Electric

Certification:

ISO9001:2008

Power:

2HP/1.5kw

Phase:

3pH

Use:

Fish, Shrimp Farm

Duration of Service:

5-10years

Name:

Fish Farm Equipment for Pond Aeration

Transport Package:

Export Standard Carton

Origin:

Jiangsu
Working Method:

Extrusion Friction Type

Harvesting Machinery Type:

Fishing Winch

Condition:

New

Voltage:

380V 410V 440V

Oxygenation Rate:

2.6kg/H

Warranty:

12 Months

20FCL/40FCL:

55/120sets

Trademark:

Xiao Qingqing

Specification:

SC/T T6017-1999

HS Code:

8479899990
Fish farm equipment for pond aeration
Motor Power

Voltage

Phase

Area covering

Weight

Capacity of oxygenation

Noise

20/40/40HC




Container

2HP

380/410/




440V

3

3300 M

2

90KG

2.6KG/H

≤78




dB

(

A

)

55/120/140set
 
No.

Item Name

Quantity

Reference

Function

1

Motor

1 set

2HP, cast iron body with 100% copper wire

Provide power

2

Reducer

1 set

Arcuate-bevel gear, cast Iron body, ratio 1:14

Transfer the power speed

3

Float

3pcs

Virgin HDPE, UV and chemical resistance, high strength




320x190x1760mm

Support the machine on water

4

Impeller

4pcs

New PP, 210x640mm

Lift substantial splash into air and make strong water waves and flow

5

Shaft

2pcs

304# Stainless steel, 25x760mm

Transferring the force

6

Frame

1pc

304# SS, 1550x765x30mm

Support and fix the machine

7

Motor Cover

1pc

Virgin HDPE, UV and chemical resistance

Protect motor

8

Bush Bearing

2pcs

Nylon with hard-wearing sleeve

Support the shafts

9

Movable Joint

2pcs

SS and rubber, 110x110mm

Connect shaft and gear axle

10

Screw And Nut

1bag

SS

Connect and fix parts
 
Our aerators were passed exam by the Mechanical Instrument Quality Surveillance Inspection Center of National Fishery. All the 9 quotas reach the calling standard of SC/T6017-1999, among which the oxygen transfer capacity is 2.59kg (O2)/h,34.3% higher than the standard. Power efficiency is  1.71kg (O2)/h.kw,36.8%higher than the standard.
Working Principle:
When the motor starts running, impellers will rotate and touch water surface, it will press air into water and therefore increase some oxygen in water.
The most importance is the working impellers can make sufficient water splash and strong water current. Large amount of splash will take air into water and enrich obviously dissolved oxygen in water. Meantime, water waves and current will eliminate harmful substances like ammonia, nitrite, hydrogen sulfide, etc out of water and finally clean water.
 
 
Paddle Wheel Aerator is normally used in shrimp or fish ponds for increasing dissolved oxygen and improving the water′s quality, which can prevent fish and shrimp from dying because of oxygen shortage. Meantime, Paddle Wheel Aerator could improve the fish and shrimp′s living conditions, increase cultivation thickness and speed up the fish and shrimp′s growth. It is a necessary machine for aquaculture.


 
Paddle Wheel Aerator can be used both in fresh water and seawater aquaculture.
Loading picture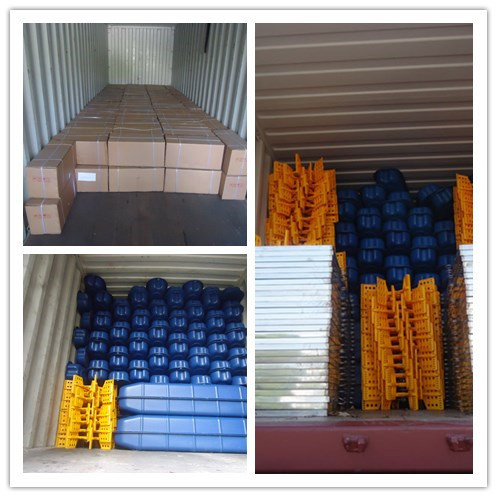 Torsion Testing Machine,Material Torsion Testing Machine,Bolt Torsion Testing Machine,Screw Torsion Testing Machine
Jinan Chenda Testing Machine Manufacturing Co., Ltd. , https://www.jncdtester.com