In order to create a strong self-owned brand, Shanghai Automotive plans to invest an additional RMB 22.2 billion in its own brand during the "12th Five-Year Plan" period, based on its previous investment of RMB 23 billion. Chen Zhixin, executive vice president of Shanghai Automotive Group Co., Ltd. and general manager of Shanghai Automotive Co., Ltd., said that this will mean that SAIC will reach 45 billion yuan in investment in its own brand by 2015. In terms of R&D, SAIC plans to invest RMB 4.4 billion in its R&D center by 2013 to create one of the largest and most powerful domestic technology centers in Asia. Chen Zhixin stated that SAIC has already invested 1.3 billion yuan. SAIC will invest RMB 3.1 billion in R&D for three years.

Construction of Asia's Largest Vehicle Development Center Since the beginning of this year, with the elimination of the small-displacement incentives favorable to self-owned brand sales and the impact of uncertainties in the domestic economy, the overall growth of the domestic automobile market has slowed markedly, and the self-owned brands have been advancing rapidly. It was Waterloo. After reviewing and summarizing, car companies generally believe that, apart from market reasons and low-end factors, the major key factor in the development of self-owned brands is the lack of product development capabilities and R&D capabilities.

The self-owned brands represented by more than one batch of steam have decided to work hard in the research and development of their products. The reporter learned from SAIC's internal understanding that Shanghai Automotive, which is developing and innovating, will rely on SAIC's joint venture resources and overseas advantages to explore the new R&D model of "China's first, Shanghai-dominated, and UK-linked". On the hardware, SAIC decided to invest 4 billion to build a technology center.

According to Zhang Juehui, chief engineer of SAIC Motor Corporation and deputy director of Shanghai Automotive Technology Center, the technology center covers an area of ​​500,000 square meters and covers all the equipment needed for vehicle development. "The entire technical center we plan to complete the capital construction by the end of 2013. Some large-scale projects may be completed by 2014 and all equipment in the technical center will be put into use during the 12th Five-Year Plan period." Zhang Juehui said that after completion, it will become the largest in Asia. Vehicle Development Center.

Integrating global resources for independent research and development "The sales target is very important to us, but what is more important is the overall core competitiveness of Shanghai Automotive's independent brands." Chen Zhixin hopes that by 2015, SAIC will build a completely independent autonomous vehicle R&D system. , and become the first in the country. In research and development, SAIC Motor also requires cooperation and collaboration between the technology center and the quality assurance in the early stage of product development. The procurement, manufacturing, quality, and engineering departments will have to intervene and participate in the entire product development process in advance to eliminate quality problems in the bud. Innovative ideas and innovative models.

Chen Zhixin said that SAIC also plans to use the "China First, Shanghai-led, and UK-linked" model that has already been formed to continue to integrate global resources for independent research and development.

Zhang Juehui said that the current specific idea is to rely on SAIC's rich resources, including SAIC's spare parts companies, optional design companies, etc., as well as Shanghai GM's Pan Asia and Shanghai Volkswagen's resources. Technically, it cooperates with U.S. GM, including the cooperative development of small engines, dual-clutch transmissions, and a new generation of B-class models.

Adhere to the positive development model It is reported that Shanghai Automotive's independent R&D system refers to the VW, GM's global development process, and the Rover's product development process and Ssangyong's processes mastered by the UK Technical Center, and compares them with SAIC Motor's Shanghai The Anting Technology Center in Nanjing, the Technology Center in Nanjing, and the SAIC Technology Center in Birmingham, UK, have developed a system that suits the needs of the three places and is continuously optimized during operation.

"We have never done reverse development. We have been adhering to positive development since Roewe 750, starting from the brewing stage of the project and designing new products that are close to the market and close to users according to the needs of consumers." said Zhang Juehui.

In October of next year, SAIC's own brand of strong-mix electric vehicles will be available. The new car can be opened from Shanghai to Beijing with a single power, and the fuel consumption per 100 km is only 2.5.




Fixed bent housings are ideal for wells where the predetermined bend in a motor is constant. Rotateâ"¢ is pleased to provide any Fixed Bent Housing angle you require for your well project.
Fixed bent housings consist of a single solid piece (as opposed to multiple pieces in an adjustable housing). They are proven to be exceptionally strong assemblies, enabling you to achieve the same Mud Motor performance from a straighter motor as you would achieve with an adjustable housing and a higher bend setting.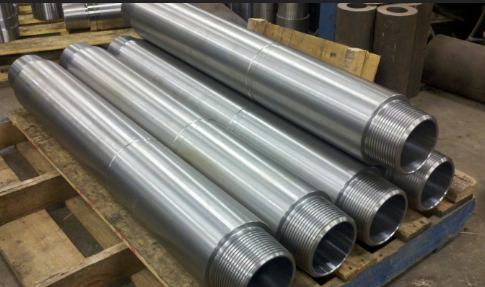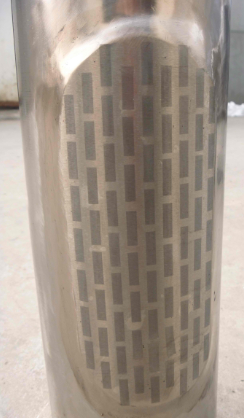 Fixed Bent Housing
Fixed Bent Housing,Fixed Bend Housing,Rotate Fixed Bent Housing,Fixed Bent Housing Drill Motor
ROTATE DRILLING MOTOR CO., LTD , http://www.tcbearings.com